From Janet, John & Pendleton
Sometimes we see, hear or use things that we think are pretty cool, fun, interesting or just something we want to share! So Welcome To Our "Cool Things" Page!
July 2023
Janet recommends:
BOOKS THAT INISPIRED ME TO WANT TO BE A WRITER…
SOME WERE MOVIES SOME ARE NOT…YET!
Read in this order – the two first globally famous novelists of fiction…
CHARLES DICKENS
Bleak House – 1920 Silent movie – Helen Hayes
Dombey and Son – 1917 British Silent Fillm
Our Mutual Friend – 1921 Silent ver.
Little Dorrit – Movie
Old Curiosity Shop – 1934
David Copperfield
Oliver Twist
JANE AUSTEN
Persuasion – 1992 Roger Michel version 
Sense and Sensibility – Emma Thompson 
Pride and Prejudice- watch the 5 hour BBC series with Colin Firth 
Great Works of Fiction from the 18th and 19th and 20th Centuries
The Unbearable Lightness of Being – (Movie)
Slowness – Kundera
Elective affinities- Goethe
Red and the Black – Stendhal
Byatt- Possession
Janet's Also Recommends:
Focusrite. 2i2
This is the best interface for recording – it's portable clear and a must have!!!   
John Recommends:
MOMENTS THAT MADE THE MOVIES: BY DAVID THOMSON
If you love movies, and I'm guessing you do if you're reading this…then this book is for you.
There are so many titles out there like 1001 Movies to See Before You Die, and 100 Best Screen Idols and Best (inset list here).
This book transcends the list culture and takes you behind the movie scenes that oftentimes make those aforementioned lists. What the reader gets is story behind those classic movie moments like the "I'll have what she's having" moment from When Harry Met Sally. Or how about the classic moment when Cary Grant runs from a biplane in North by Northwest? You'd ask yourself, "Wouldn't it have been easier for them to run him over in a car? Or with a sniper rifle?"
But that just wouldn't make a movie moment, now would it?
There are insights beyond just the scenes in the movies, too. Thomson observes the cleverness of Billy Wilder's use of voice over in Sunset Boulevard or Alfred Hitchcock's settings for Strangers on a Train.
Dramas, Comedies, French New Wave, Musicals. They are all in there with fantastic analysis that might just make you go back and watch those movie moments over and over again.
June 2023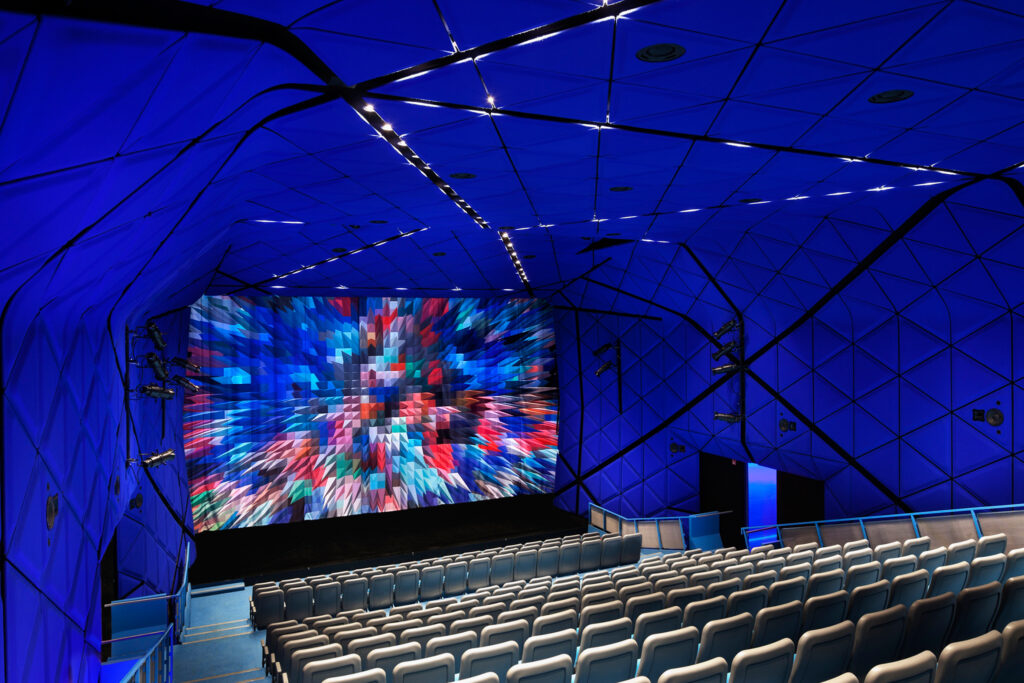 Janet recommends:
THE MUSEUM OF MOVING IMAGES IN ASTORIA, NEW YORK
Great sources for film history, technology and digital…this is a great museum. Visit, support and read up on the organization!
The Museum's mission is to advance the understanding, enjoyment, and appreciation of the art, history, technique, and technology of film, television, and digital media. The Museum fulfills its mission in person and online through temporary and permanent exhibitions; film screenings; live conversations with artists, filmmakers, scholars, media educators, and other industry professionals; articles published in MoMA's online film magazine Reverse Shot and science and film resource Sloan Science & Film; access to the Museum's collection of more than 130,000 objects; and the online presentation of a range of films—including acclaimed new release features and award-winning science shorts, plus archived video of Museum events, and more. The Museum's Education department serves approximately 70,000 students each year, through guided tours of its exhibitions, educational screening programs, and hands-on workshops. Follow MoMI on Facebook, Twitter, Instagram, and YouTube.
Museum of the Moving Image serves as a bridge to connect diverse communities to the moving image, in all its forms, with the goal of together building a more equitable and inclusive cultural future. MoMI strives to be welcoming to everyone who passes through our doors, with programs, exhibitions, and a staff that reflect the diversity of our community. MoMI's commitment to diversity, equity, and inclusion is informed by an anti-oppressive, intersectional, international, and community-centered approach to all that we do. A ubiquitous and powerful form of creative expression and communication, the moving image can serve to enliven, uplift, and build a deeper understanding of ourselves and one another.
Janet Also Recommends:
OROTEX OFFICE ERGONOMICS
Footrest and chair pad: https://ortorex.uk/p/seat-cushion-for-office-chair/
John Recommends:
"SICK IN THE HEAD" BY JUDD APATOW
My book this month comes from director Judd Apatow. We all know how crazy and wacky Apatow is, and this book confirms it. Sick in the Head is a collection of interviews with an insanely LARGE group of people. And not just from the acting world. Eddie Vedder of Pearl Jam and Stephen Colbert. But also loads and loads of movie people including Mel Brooks, Seth Rogan, Sarah Berhardt, Amy Schumer and so many more.
The logline of this book is "Conversations about Life and Comedy" and it is just that. All subjects covered…sex, drugs and rock & roll. And laughter. It is a funny read. A perfect summer holiday book.
May 2023
Janet recommends:
HEARTS OF DARKNESS: A FILMMAKER'S JOURNEY
Hearts of Darkness chronicles – them bad weather, heart attacks, mental illness and other issues—delayed the filming of Apocalypse Now, increasing costs and nearly destroying the life and career of its director, Francis Ford Coppola.
The documentary was begun by Coppola's wife, Eleanor Coppola, narrated behind-the-scenes footage. In 1990, Coppola turned her material over to two young filmmakers, George Hickenlooper and Fax Bahr (co-creator of MADtv), who subsequently shot new interviews with the original cast and crew, and intercut them with Eleanor Coppola's material. After a year of editing, Hickenlooper, Bahr, and Coppola debuted their film at the 1991 Cannes Film Festival[2] to universal critical acclaim.[citation needed] The title is derived from the Joseph Conrad 1899 novella Heart of Darkness, the source material for Apocalypse Now.
Originally aired on the Showtime Network in the United States, Hearts of Darkness won several awards, among them the National Board of Review award for Best Documentary, 1991; an American Cinema Editors society award for Best Edited Documentary (1992); two Academy of Television Arts & Sciences awards for "Outstanding Individual Achievement – Informational Programming – Directing" and "Outstanding Individual Achievement – Informational Programming – Picture Editing" (1992), and the International Documentary Association award (1992). Critic Gene Siskel listed it as the best movie of 1991.
Janet Also Recommends:
BOSE HEADPHONES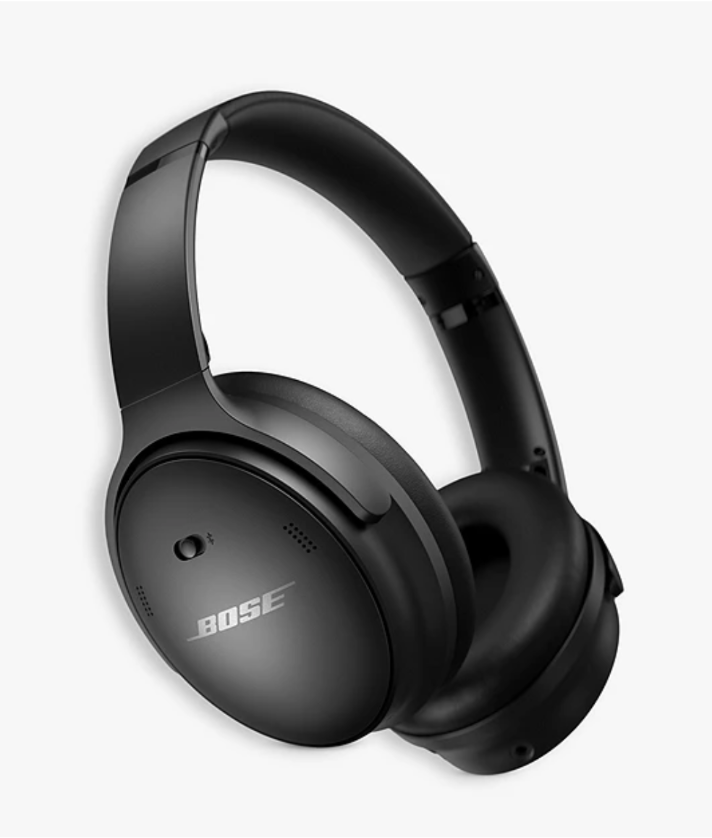 I love these…great when I'm working and doing calls, great for long walks with the dog to listen to music, make calls hands free…listen to a podcast…like CSS! 
John Recommends:
The Wit and Wisdom of the Movies
This book is absolutely FULL of the greatest movie quotes of all time.
But they're not just quotes from the films themselves. There are gems from directors, behind the scenes comments, writers…actors about other actors… If you want a movie quote or a quote about movies, you will find them in this book.
I keep this one by the bedside and flick to a page.
Expect things like "I swear, if you existed I'd divorce you!" Spoken by Liz Taylor in Who's Afraid of Virginia Woolf?
Or "He had the menacing presence of an unexploded bomb." The critic Phillip French on George C. Scott.
This is a great book to pick up for yourself or to give as a gift.
April 2023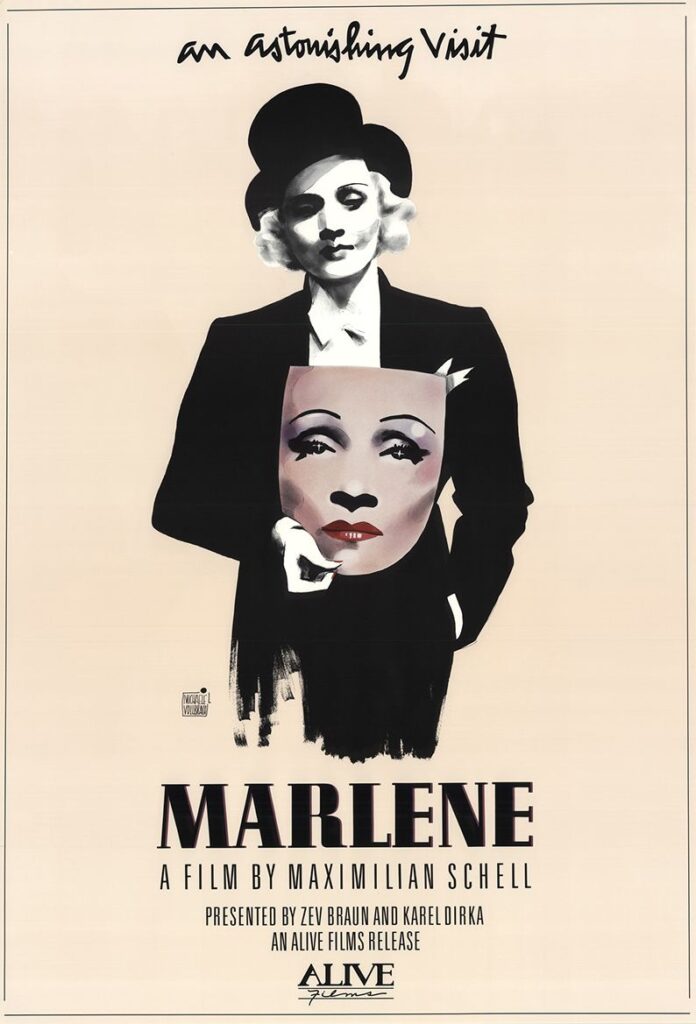 Janet recommends:
Marlene: A Film by Maximillian Schell
Marlene Dietrich and Maximilian Schell had worked together on Judgment at Nuremberg in 1961. By the late 1970s Dietrich had become a virtual recluse in her Paris apartment on the Avenue Montaigne. However financial issues inspired her to develop a television documentary about her work. Her initial choice for a director, her friend Orson Welles, proved unavailable and after considering Welles' friend and fan, Peter Bogdanovich, she eventually agreed to have Schell direct. In 1982, they began what she expected to be a tv interview but in the end – Schell conceived it as a documentary film – thank goodness he did.
Dietrich did not wish to be photographed so the movie consists of audio and the film clips and stills from her films and newsreels. She was contracted for "40 hours of talking" [2] as she reminds Schell during one of their exchanges. She resists Schell's attempts to criticize those she knew in her life asking him "Why must we say critical things?" During their discussions, she touches on the subjects of life and death, reality and illusion and the nature of stardom.
The film was nominated for an Academy Award for Best Documentary (1986).[3] It won the Best Production Award at the Bavarian Film Awards, the Outstanding Non-Feature Film at the German Film Awards and the Best Documentary Award from the New York Film Critics Circle Awards, the National Society of Film Critics Awards, USA and the Boston Society of Film Critics Awards.
Marlene was rankled by the raw and vulnerable portrayal of her, thinking it would be an ordinary documentary, and she didn't speak to Schell for a year. However, she was won over by the glowing reviews of the film, and after it was nominated for an Academy Award she reconciled with him
John Recommends:
The Movie Book: Big Ideas Simply Explained
The Movie Book makes you an offer you can't refuse, chronicling more than 100 of the best movies ever made and bringing cinema to life.
With films on offer from the iconic La Voyage Dans La Lune from 1902, right through to Richard Linklater's ground breaking Boyhood, The Movie Book explores the rich history of cinema.
The Movie Book covers all genres of film that have had an impact across the globe. Whether it be a classic, golden age black and white film or an international art-house breakthrough or even a genre that nobody thought would make a classic: Sci-Fi.
In the chapters, you will find photography, with stills from sets and production; pages of movie posters, biographies of the greats and enough trivia to warrant multiple revisits to this gorgeous hardback coffee table book.
Essential for anyone with a passion for cinema, The Movie Book is ready for its Cecil B. Demille close up.
March 2023
Janet recommends:
George Stevens: A Filmmaker's Journey
This is a gorgeous documentary that tells you more about the man. And the films follow…
This is a quiet and full homage been put together by George Steven's son – George Stevens Jr., we follow him through the making of this film as he discovers who his father was. By the end of the film, we see the filmmaker as a good and gifted man
George Steven's jr narrates. One day when he was a boy they were driving past the warehouse where all of his father's career memorabilia were stored, was, "That'll all be yours when I'm gone." As he rummaged through the souvenirs of his father's lifetime, he made some extraordinary discoveries: Not only the prints and scripts of such classics as "Giant," "A Place in the Sun," and "Alice Adams," but also documentary footage of Stevens on the set of his movies, and rare color footage Stevens shot for himself while he was leading a newsreel unit during World War II.
Stevens began in movies almost at the beginning, as an assistant on the early silent films, and his first work as a director was on the Laurel and Hardy films. We see some of his earliest footage, and then we begin to hear the voices of the people who knew him then, and worked with him: Old directors like Rouben Mamoulian and John Huston, stars like Katharine Hepburn and Warren Beatty, writers like Irwin Shaw. Hepburn gave Stevens his real start, rescuing him from grade B features and second unit work because she was impressed by his enthusiasm for "Alice Adams." It became his first prestigious production, but then there was a flood of others: the definitive Astaire-Rogers musical "Swing Time," the audacious "Gunga Din," and "Woman of the Year," and Stevens began to build a reputation as a man who saw his own way through the standard scripts he was handed, freeing his actors so that "Gunga Din," for example, became a high-spirited comic masterpiece instead of just another swashbuckler.
The film contains a lot of home movies and private documentary footage; Stevens shot the only color footage of the landing at Normandy, and we also see moments of Stevens at work, always quietly professional, thoughtful, not the flamboyant self-promoter so many other directors of his generation became. Stevens, more than anyone else, fashioned the image of James Dean. He directed some of Elizabeth Taylor's most memorable scenes. And he pressed on in the face of daunting odds to direct such movies as "The Greatest Story Ever Told." Shooting in Utah, he was faced with the first snowstorms in a generation, and when he asked the cast and crew to pitch in and shovel snow, they respected him enough that they did it.
John Recommends:
The Great Movies by Roger Ebert
What I love about our podcast is that, although we aren't critics, we are reviewing the films that we love to love. It has always made me think about Roger Ebert. When he loved a movie, he LOVED it! You could always tell by the gleam in his eye before he gave a title his famous "thumbs up"…
Ebert was also a fantastic essayist, and he has a collection of essays of great movies called…you guessed it "The Great Movies"
He dives into the movies he loves and shows a deep appreciation for his favourite titles. There are 100 essays in this collection. This book is truly a great companion to the Cinema Sounds and Secrets podcast…and vice versa.
The essays totally range across genres and periods, and not just American / Hollywood classics, but international. There are amazing stills throughout the book, which just add to the magic of the essays.
This is a book you will find yourself picking up again and again.
February 2023
Janet recommends:
The American Cinema by Andrew Sarris
Want to know the who what when where of the first 40 years of Cinema in America? This is the book for you…and even if you didn't know you wanted to know…you'll want to know. Sarris, a great film historian created a masterwork with this book. Here is a little bit about him and his work as a critic…
Andrew Sarris Film critic: Andrew Sarris was the leading American proponent of the auteur theory, of which, holds that artistry in cinema can be largely attributed to film directors. Writers and others in the collaborative mix, like actors, DoP's, editors is a history of American film in the form of a lively guide to the work of two hundred film directors, from Renoir, chaplin, Lubitsch, Minelli, Kubrick , Lumet, Wilder, to name a few
There is an alphabetical list of over 6000 films with their directors and years of release, included in the book, plus two essays… the seminal; Toward a Theory of Film History" and "The Auteur Theory Revisited.
Logitech Roller Ball Blue Tooth Mouse
More cool things for writers! I LOVE this mouse! The also have one with a side grip. It is a game changer for working on the computer with a separate keyboard and mouse. Saves your wrist and your hands! And makes the job easier! I'll go for that!
John recommends:
On Set and Off Guard: Behind the Scenes With the Movie Greats by Marc Brincourt
I love a good coffee table picture book, and one of the best you will ever find on what life is like on set is On Set & Off Guard: Behind the Scenes with the Movie Greats by Marc Brincourt, Guillaume Clavieres and Jean-Pierre Bouyxou. This is a large format book, for which the reader will be thankful. Each photo has a movie legend, from Charlie Chaplin to Grace Kelly to Jack Nicholson to Orson Wells to.,..well…you name them, they're probably in the book.
Published in 2002, it doesn't contain any "new" cinema greats. Just the classics. And 180 gorgeous photographs with text to accompany them will have you immersed into a time where the star was king and queen. A glorious book if you can get your hands on one.
January 2023
Janet recommends:
A Memoir: The Extraordinary Life of an Ordinary Man
No one was cooler than Paul Newman a new memoir and Documentary are based on his diary entries and interviews he did with friends back in 1986. He and his friend, screenwriter Stewart Stern, began doing an oral history of interviewing the friends and family of Paul Newman and Joanne Woodward and when done… Newman burnt the tapes…But not before they had been secretly transcribed by Stern for posterity. Lucky he did…an unflinching look at a very private and public life of the beloved actors, Paul Newman and Joanne Woodward.
A Documentary: The Last Movie Stars
A beautiful look at the extraordinaryily talented husband and wife in the limelight and behind the doors – Directed by Ethan Hawke – George Clooney, Laura Linney and other great actors read the "parts" of Paul, Joanne, and their friends and colleagues.
A Software: Final Draft Screenwriting Program
I have used Final Draft since it came out in 1991 and it was a game changer. I had been using Scriptor – the first screenwriting software. But from the moment I used Final Draft , that was it for me.
The company has been great with support and help and when I've needed upgrades and any questions, they are right there to help.
Every writer I know uses Final Draft. It makes screenwriting just a little easier with the great formatting quick keys and shortcuts, name banks and other great features that let you focus on the words, not the formatting!
John recommends:
Save The Cat! Strikes Back: More Trouble for Screenwriters to Get Into… and Out Of by Blake Snyder
Who doesn't like a trilogy?!!! Star Wars, Lord of the Rings…and…Save the Cat! The final Save the Cat! book I am recommending is Save the Cat! Strikes Back (More Trouble for Screenwriters to Get into…and Out of).
What I enjoy about Blake Snyder's series of books is that they don't just pertain to movies – although that is his background. If you are interested in storytelling of any kind, the deep dives Snyder takes really does open your eyes and mind to the tremendous amount of skill it takes to coherently tell a good story.
Inspired by the questions that were asked of him during lectures, workshops, meetings, feedback sessions and more, Snyder brings his learnings to the structure of writing fiction of any kind. The final chapter of the book is a must read for anyone struggling with the tenacity needed to write: "Discipline, Focus and Positive Energy". I think we can all use a bit of that these days, huh?
December 2022
Janet recommends:
Fun Gifts and Cinema Laughter
A real treat to see some of the greatest movie stars in their bloopers! Classics from the Golden Era of Hollywood
Make some egg nog or pour a favorite glass of wine or make that super rich and yummy hot chocolate and eat leftovers and watch!! Just brilliant!
You'll want to see the movies after watching the actors blow their lines or literally fall on their face.
A Documentary: The Wild and Wonderful 30's!
Narrated by the brilliant Joseph Cotten.
And The Sonos Beam Soundbar with Voice Control
This is a great gift for someone who wants to HEAR their movies at home!
A Gift for the serious film lover who watches movies at home:
Some great sound from the usually bland speakers on TVs….This Sonos is a great product and gives you a good "in the movie theatre" sound feel – Its' made watching movies at home a lot more fun…especially the great Hollywood Musicals – Getting that pure analogue sound
John recommends:
Save The Cat! Goes to the Movies: The Screenwriter's Guide to Every Story Ever Told by Blake Snyder
Another month…another book. And as it is the movie business, why not have a sequel? Last month's recommendation was Blake Snyder's "Save the Cat!", a fantastic look at the structure of storytelling through scriptwriting.
This month is the "Save the Cat!" excellent sequel "Save the Cat! Goes to the Movies". Snyder takes you through 50 classic movie scripts and 10 genres in a deep dive of what makes movies leap off the page. Movies range from Kramer vs. Kramer to Legally Blande – from Titanic to The Bad News Bears.
It's a brilliant follow up and has been adored by both movie fans and film students alike.
One thing I did when reading the original book was to watch the movies that were being written about, so I could get an even better understanding of where Snyder was coming from. I know this would be a fun exercise with this book, too.
So, if you're looking for a Christmas gift to a filmmaker or fan, or if you just want to treat yourself…look no further than "Save the Cat! Goes to the Movies".
November 2022
Janet recommends:
Waldo Salt: A Screenwriter's Journey
MY MENTOR FRIEND AND THE MAN WHO HELPED ME USE MY VOICE. Waldo's journey is astonishing in that he never quit, he held onto his moral principles and did the right thing when faced with terrible adversity in the Hollywood Blacklist. WIthout a passport, unable to work under his own name, needing a front, he made enough to eek by – only to finally get a job as a screenwriter at the end of the Blacklist which led to him writing a script on spec (on his own no $) and ended up being hired to adapt, "Midnight Cowboy" – winning an Oscar and getting a second chance at a life out of the shadows. I miss him every day.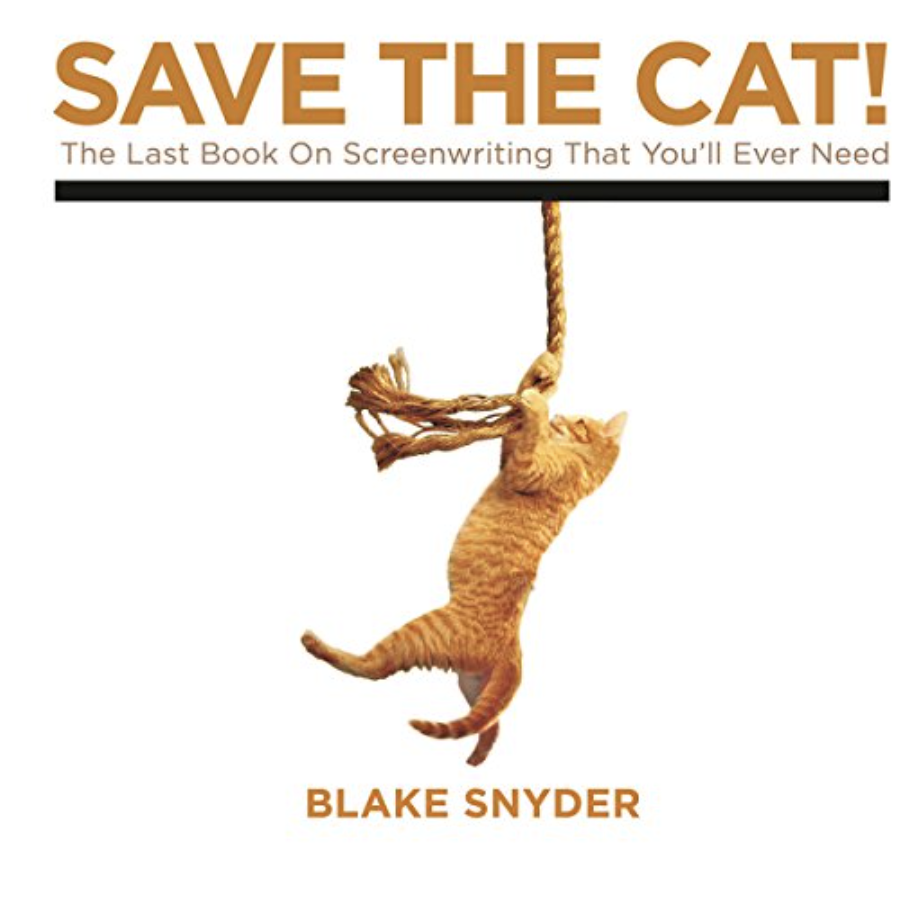 John recommends:
Save The Cat! The Last Book on Screenwriting That You'll Ever Need by Blake Snyder
I have, in my time, written short films, tv series and some feature films…But I've let the professionals do that while I concentrate on my acting. One of the books I absolutely recommend is Save the Cat!. It's very much like Christopher Vogler's The Writer's Journey. But whereas Vogler's book applies the Hero's Journey to all sorts of stories, including films, Snyder explicitly takes that journey and applies it to films. Many films. Over and over until you start to really the patterns in successful screenplays.
Films like Elf, Pirates of the Carribean, Godfather 2, American Beauty and many, many more.
I love going back to this book when working on my scripts…it's so funny and rewarding. And it pretty much does what it says on the tin…it might be the last book you'll ever need. But watch this space. He's got sequels!!!!
Boyata Laptop Stand
The Boyata lap top stand is a life-and-hand-and-wrist-and-eye-and-neck saver!!!!
I love, love this stand. As a writer I work at my desk, sometimes at the coffee table, sitting up on the bed and this stand is so flexible and strong and balanced…you can't go wrong and your hands and eyes and neck will thank you.
October 2022
Janet recommends:
Lux Radio Theater
THE BEST GREAT MOVIES DONE ON RADIO IN THE 40' and 50'S!
When Radio was TV!
Movie Stars would go into the Live Radio show theatres and do trimmed versions of their HIT movies! Could you imagine Brad Pitt and Jake Gyllenhall doing a radio version of "BrokeBack Mountain" 0r a radio version of " Pulp Fiction?" With Willis, Samuel L. Jackson and Uma Thurman? Well if it were the 1950's they would have done!!! But have fun and see how masterpieces of film became popular home entertainment in the days of radio!
John recommends:
Ian McKellen: The Biography
Ian McKellen: The Biography from Garry O'Connor is a fantastic look back at this phenomenal actor's work.
Prior to the pandemic, McKellen toured the UK and visited every theatre in which he appeared, and my family and I were lucky enough to see him at The Arts Theatre in London, where I spent quite some time in the Reduced Shakespeare Company. I have had the pleasure of meeting Ian McKellen a number of occasions, and he is a consummate professional and holds your attention through conversations small and large.
Which is exactly what he does in this book.
Ian McKellen was around so much longer than from the time he put on the grey wizard robes and hat and took a handful of hobbits, elves and dwarves on an epic adventure. He was creating his own adventures on the stages of the UK and beyond. Although so much of his career was on stage, it was his turn as Gandolf that cemented his celebrity status…and also let to another iconic character the will go down in film superhero lore – Magneto.
It's a great read, but it doesn't necessarily give you the "warts and all" McKellen that one would hope to unearth in a biography. However, there is plenty enough to keep the film fan intrigued and engaged.
September 2022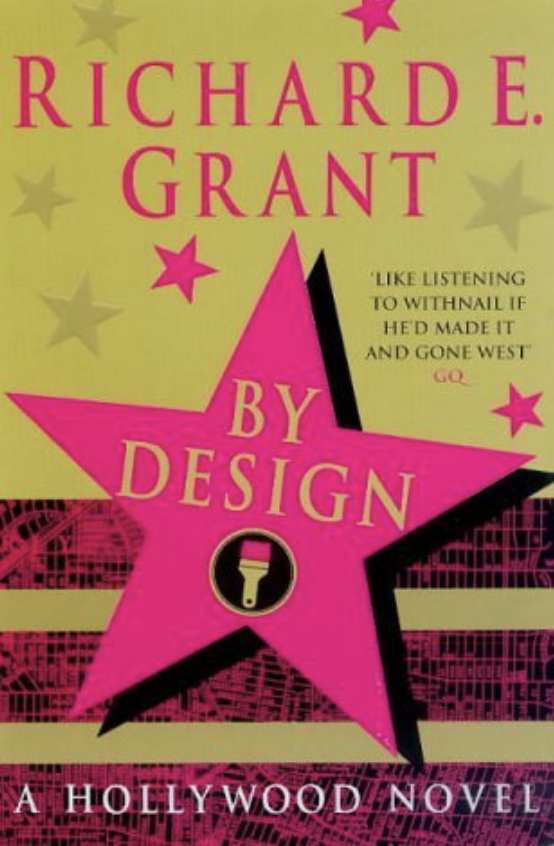 John recommends:
By Design: A Hollywood Novel
I am going to continue with the books. So when your eyes are tired of focusing on the screen and you need something to hold on to…I have you covered.
I first read this book nearly 25 years ago when it came out. And managed to go to a reading when Waterstone's had a store on Charing Cross Road. The bookshop is long gone, but the signed book is still on my shelf and I loved being able to tell Richard E Grant how much I enjoyed it.
By Design: A Hollywood Novel is a hoot. Sure, it divided critics when it came out. Some loved it. Some hated it. Some were right in the middle. It isn't a challenging read at all, and sometimes that is exactly what you need.
A funny, wry story of an interior designer dealing with the sleazy underbelly of Hollywood, By Design is full of one liners, ridiculous stories and a plethora of over the top characters. It's fun to play the game of "I wonder who Richard is basing this character on…" It's obvious the books narrator, Vyvian, is modeled after R.E.G himself, as a well-heeled, white African-born man who moves to Hollywood.
Highly recommend this as a good holiday read, which shouldn't take you more than a few days.
Janet recommends:
Logitech Di Novo Edge Bluetooth
This incredible Logitech Di Novo Edge Bluetooth keyboard has saved my hands and wrists for years! As a writer, I can't live without my full-sized, extended keyboard.
They make a MX update…but I love this workhorse of a keyboard!
August 2022
Janet recommends:
The Carol Burnett Show
No one has ever created such brilliant and truly hilarious "spoofs" on Hollywood film in sketch comedy before or since! I hope their spoofs make you want to watch the films if you haven't already!
John recommends:
Books from Rob Lowe
Rob Lowe's life story is something almost unbelievable. A midwest upbringing to Hollywood stardom in the days when teen films were all the rage. Actors like Charlie Sheen, Emilio Estevez (another of Martin Sheen's sons), Ralph Machhio – even Tom Cruise – were lighting up the cinema. And Rob Lowe was right there among him. An incredibly good=looking young hunk of Hollywood, Lowe discovered the dangers of excess and success…and he doesn't hold back in the two incredibly insightful autobiographies.
The first is Stories I Only Tell My Friends which was released over a decade ago. Lowe takes you right back to his earliest days of acting right up to West Wing and beyond. This was quickly followed by Love Life in 2014. The stories in this follow-up are much more personal and deal with the intimate parts of Lowe's life that remained hidden pretty much up to the publication of this book.
They are easy, quick read and a brilliant insight into the dirty ways of 80's and 90's Hollywood, child performers and addiction recovery.
July 2022
Janet recommends:
Five Came Back
THIS DOCUMENTRAY IS INSPIRING, STUNNING, SHOCKING AND GRIPPING!
The five filmmakers who gave up their Hollywood careers to film WWII and /or make films for the War Department.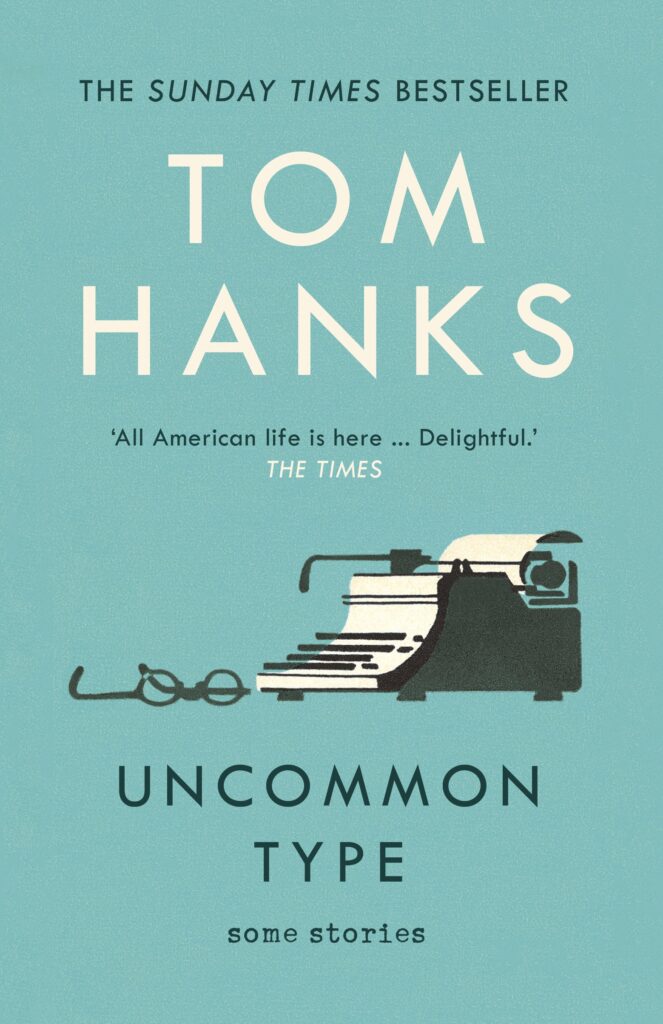 John recommends:
Uncommon Type
Uncommon Type is a collection of fantastic short stories from none other than the nicest guy in Hollywood – Tom Hanks! The stories vary in length from a few pages to an almost full blown hour-long drama script (and in the style of a screenplay). It shows the range of characters that live inside Hanks' head, from soldiers to struggling actors to a journalist…even to a recent divorceé.
Each story is expertly crafted and entirely engaging. As you may or may not know, Tom Hanks is an aficionado on classic typewriters, and I can almost feel the typewriter smashing into each page, mechanically but beautifully constructing a book of stories that can be revisited again and again. Pretty much just like any Tom Hanks movie!
Janet recommends:
Pauline Kael: I Lost it at the Movies
One of the most legendarily great film critics, Pauline Kael – who died in September 2001, was absolutely the most influential American film critics of her era, and has left lasting impression on film criticism.. With her movies were all personal. She joined The New Yorker in 1968.

As a little girl we had the New Yorker subscription as a xmas present from my dad's east coast mom and I devoured Kael's reviews from the time I was about 6! I was movie mad.

SO READ THIS BOOK! AND ALL HER OTHER GREAT BOOKS AND AUTO BIOGRAPHICAL WRITING!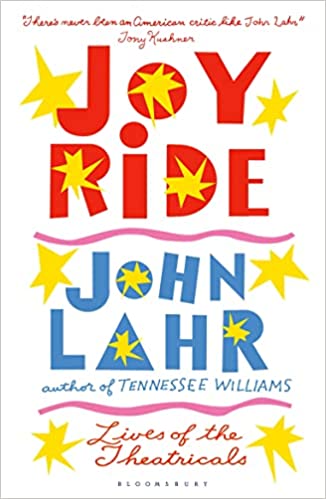 Janet recommends:
John Lahr: Film Journalist-Playwright-Biographer-Novelist
I LOVED JOHN LAHR'S film and theatre reviews, again, since I was a little girl reading The New Yorker in my South Central LA tract home in Southern California. I dreamt of movies and of some day going to New York…and John's writings and books have given me more dreams.

We've become friends in London and I can't say enough about what a wonderful person he is, how his friendship has brightened my life and what joy spending an afternoon or evening with him and his fabulous wife, Connie is on every level.

Enjoy his works! Read his past reviews and Present reviews. At the New Yorker full time from 1992 – 2013 and still does reviews. He was a literary adviser to the Guthrie THreare, the Vivan Beaumont Theatre in NYC and then Lincoln Center Erp in the 70's. He co-wrote Elaine Stritch's one-woman show Elaine Stritch at Liberty. He and Stritch won a Tony Award and the Drama Desk Award for Outstanding Book of a Musical for the show.
June 2022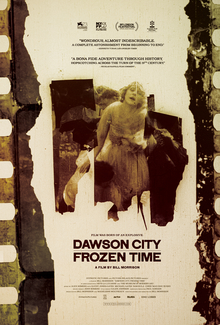 Janet recommends:
Dawson City: Frozen Time
That these films that survived in the ice in Alaska's outback is incredible. The tale of how films were found and revived!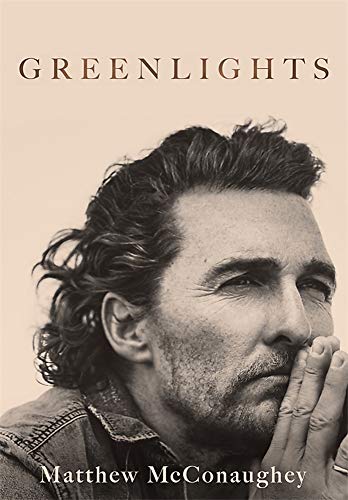 John recommends:
Greenlights
As actor biographies go, this one is a shining example of how to do it. McConaughey has been keeping a diary since his teens, which adds the incredible insights of what it takes to "make it" not only in Hollywood, but in life; grit, determination and a true sense of self-worth. This book goes beyond a traditional biography, too, in the sense that he delves into mental health awareness with wonderful quotes that you could (and should) print out and tack to your walls! And if you want to read along with his voice in your head, make sure to check out the audiobook version – it's read by Matthew himself.
Janet recommends:
Truffaut on Hitchcock
One of my favorite film books ever – mesmerizing… totally inspiring. Two totally different people bonded by film and respect.
What can I say except the French Director of master pieces like: "500 Blows" and "Jules and Jim" and Master Cinephile ( and one of the writers of
Cahiers du Cinéma the famous ground-breaking film periodical founded in 1951 by André Bazin ) spent many hours in 1962 having week-long interview with Alfred Hitchcock. A great book if you love movies!